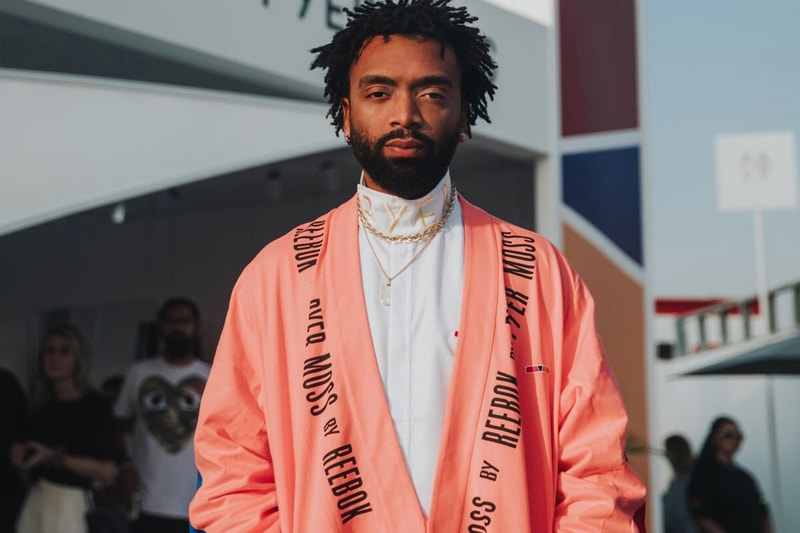 Kerby Jean-Raymond is making the most out of 2020, channeling the year's frustrations into industry success and wellness-minded initiatives as he simultaneously oversees the direction of Pyer Moss. His latest step involves growth within Reebok, which Pyer Moss has partnered with since 2017, as Jean-Raymond evolves to the company's Vice President of Creative Direction.
While Pyer Moss issued a series of collaborative Reebok sneakers, Jean-Raymond developed his role at the Boston-based brand. His new role is more tangible than his position as Artistic Director of Reebok Studies__ and will see the creative at the head of Reebok's social justice-minded "Product with Purpose" initiative in 2021. The first products designed in line with his vision will launch in 2022.
"I felt like there was a lot of focus around general product and not enough focus on the themes and the fashion components that we know to be cool," Jean-Raymond explained to HYPEBEAST in 2019. "I understood that to ask a company who was in motion with so many projects to sit and focus on other young designers was a lot for them, so I made myself available and said, 'Let me start sending you new ideas.'"
At his new role, Jean-Raymond will "provide creative leadership across all design disciplines for Reebok," explained a press release. While overseeing the company's development, product and marketing branches, he will join Reebok's senior leadership team and report directly to Reebok president, Matt O'Toole.
"I am thrilled to be evolving my role at Reebok and joining the leadership team as the head of Creative Direction," said Jean-Raymond in a statement. "I welcome this opportunity to help invigorate the brand with new ideas, while also focusing on instilling a sense of social purpose into our work."
"Kerby is a fashion visionary with a bold approach who has established himself as a leader and a passionate activist," O'Toole continued. "This is certainly a big opportunity for both Reebok and for Kerby –- he understands the value of our rich heritage and iconic silhouettes and how he can build on that and take Reebok in an exciting and evolved direction."
Meanwhile, Jean-Raymond's Pyer Moss recently introduced its debut in-house sneaker design.
Click here to view full gallery at HYPEBEAST